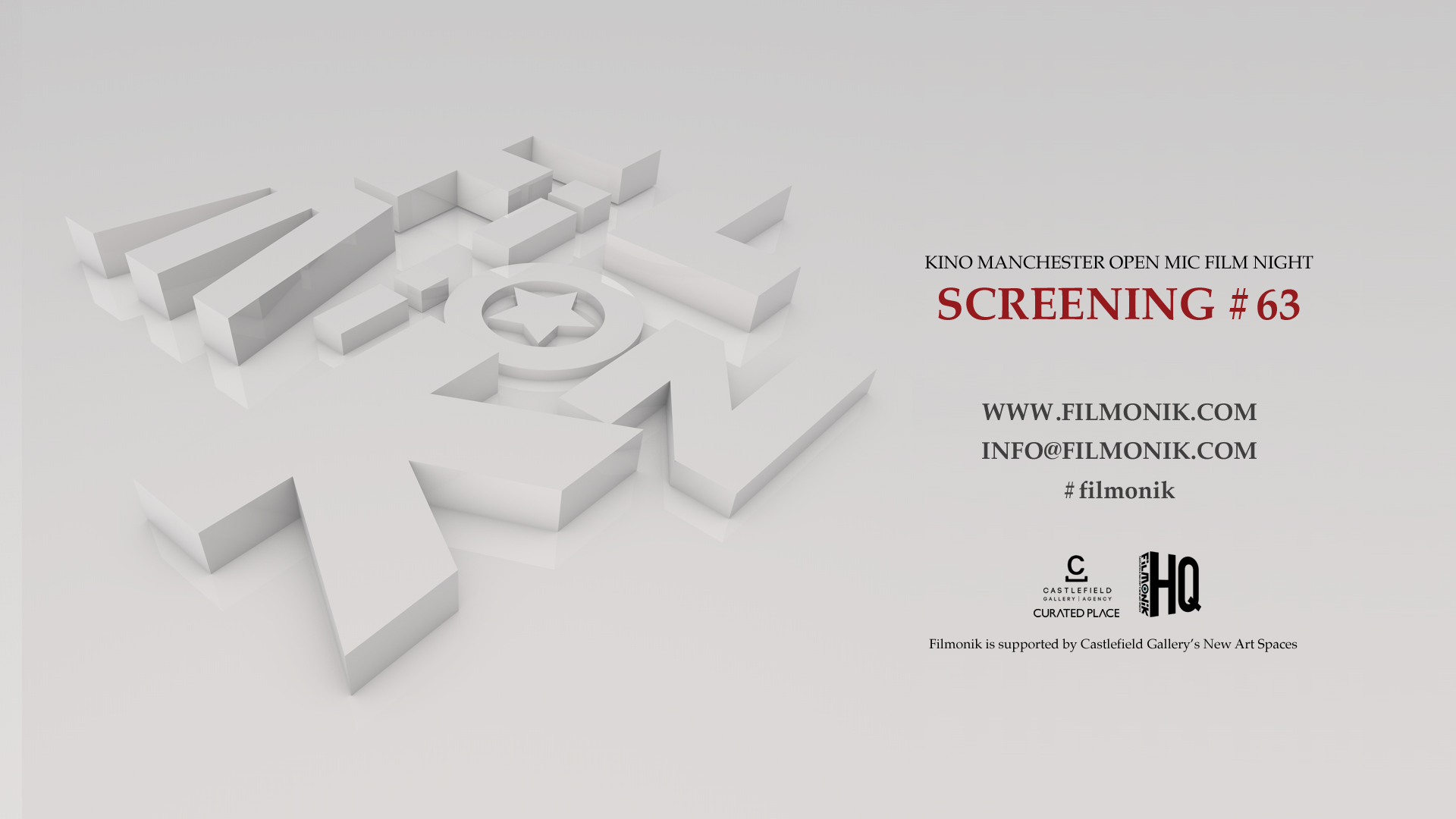 Announcing June's Filmonik Open Screening.
Sunday June 1st ~ Filmonik HQ, New Art Spaces, Federation House, Balloon Street, Manchester, M60 0AF ~ £5 entry donation, free entry for screening films ~ 7.30pm till Late.
Come along and join us at Filmonik HQ for our regular Open Screening film night. Films are picked from a hat, introduced by their creators, then screened for your consideration. None of the films we screen are pre-screened, pre-judged, or booked in formally. Anything can happen - expect the unexpected, but keep your fingers crossed for a rom-com or two.
If you would like to screen a film, head to the "Kino Kabaret & Screenings" page for more information. Your film is your free pass to the screening.
This is a hassle-free film screening event. We want as few obstacles as possible between your film and the projector, but take note of the open-screening rules and be sure to email us in advance and include the open-screening end-slate (
available here
)
THIS EVENT IS ONLY OPEN TO PEOPLE AGED 18 AND OVER.
For more information, visit
www.filmonik.com
or email info@filmonik.com.
Filmonik is supported by Castlefield Gallery's New Art Spaces. For more information visit
http://www.castlefieldgallery.co.uk/associates/newartspaces/