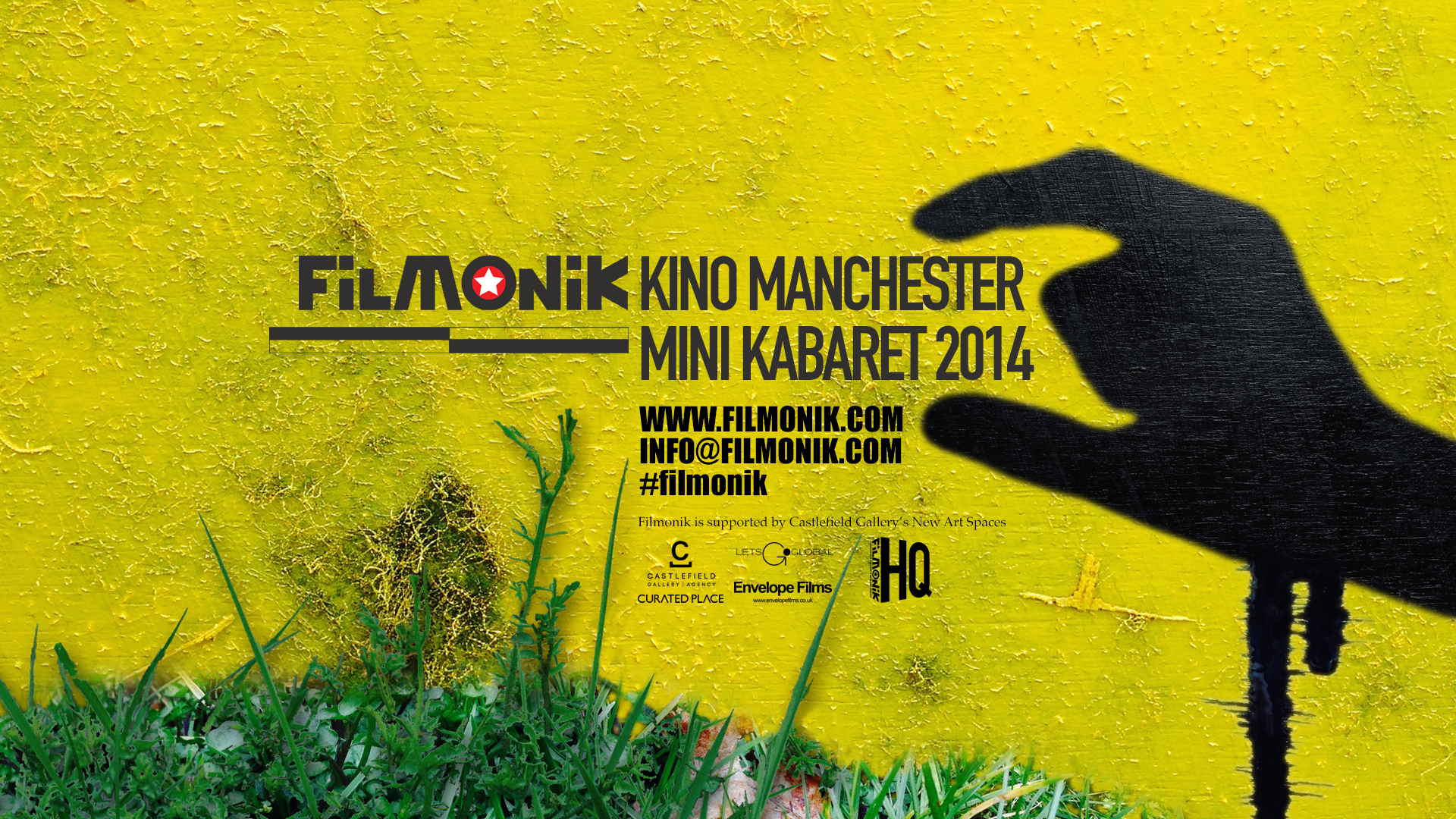 As sure as eggs is eggs, it's time for the Filmonik Mini Kabaret.
17th - 20th of April @ Filmonik HQ, 3rd Floor, Federation House, Balloon Street, M60 0AF - £20 (includes food, coffee, etc. + entry to the screening).
Our first official Kabaret of 2014, and our first EVER Kabaret at Filmonik HQ is nearly upon us.
This will be a fully-fledged Kino Kabaret in a slightly condensed package. For four days, the lab at HQ is available as your editing suite, green-screen studio, kit prep & hire venue, lunch-hall, storyboard prep & pitch station, chillout space and more. It's up to you to lay your hands on whatever and whoever's available to make short films in time for the public screening on the 20th.
The production meeting on the 17th is your chance to announce the films you want to create. Then it's time to seek assistance from the raw talent available on hand. The Kabaret is open to all artistic and filmmaking walks of life - actors, directors, sound techs, gaffers, camera ops, musicians, editors, animators and more. All are invited to come and get stuck in and work on as many films as you can handle in time for the public screening on the 20th.
Our previous mini Kabaret harboured some of the best films Filmonik's ever seen. Now it's time to rise to that challenge and tap HQ's potential to facilitate something even better. Green-screens, giant blackboards and equipment will be available on-site. Food will be served daily and beds and sofas can be crashed on. The rest is up to you. Bring kit, bring creativity, but most importantly, bring yourselves to the Easter Mini Kabaret 2014.
Production meeting - 17/04 @ 10am.
Screening - 20/04 @ 7pm.
The official Mini Kabaret End-Slate is available here.
THIS EVENT IS ONLY OPEN TO PEOPLE AGED 18 AND OVER
Use the sidebar to buy your tickets now.
Tickets for public screening only - £5 (on the door)
For more information about Kino Kabarets, click here
For more information about Castlefield Gallery and New Art Spaces, click here
For any further queries, please email info@filmonik.com