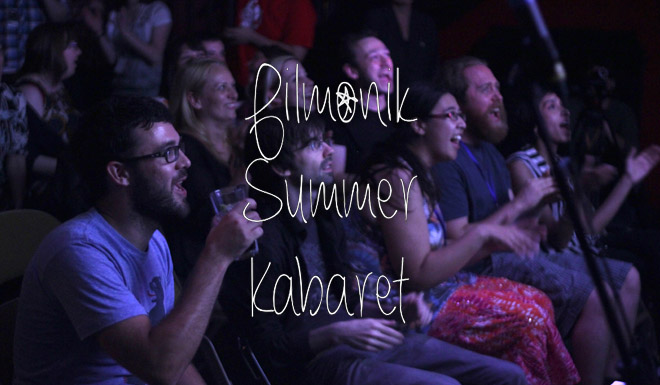 It's almost time for the 2015 Kabaret public screenings!!
7:30 doors ~ The Wonder Inn, 29 Shudehill, Manchester, M4 2AF ~ 29th JUL & 2nd AUG ~ £5 entry or £4 students
As you may already know, the Filmonik Kabaret is a chance for local (and not so local) filmmakers, actors, musicians and more to come together and make short films over the course of one week. They will have had either 3 days or 4 days (respectively) to write, shoot, edit, and most importantly FINISH their films in time for both the public screenings - to which all are welcome, hence the name.
Join us at The Wonder Inn - next to Sudehill tram stop - and see what our intrepid Kinoites have come up with in only a few short days. Nothing is pre-screened and much is left to the surprise and/or horror of our amazing audience. With an on-site bar and probably a few more treats besides, it's not one to be missed.
If, however, you still want to get involved and make some films of your own, follow this link -
http://www.eventbrite.co.uk/e/the-filmonik-kabaret-2015-tickets-17119938196
Tickets for the full Kabaret (27th JUL to 2nd AUG) will be purchasable up until the event itself. If it's your first time, bring a friend! Newbies are always welcome x
See you there!!!
THIS EVENT IS FOR AGES 18 and over
This year's official Kabaret supporters are Hatters, The Hold Fast Bar, and The Wonder Inn.
For more information on The Wonder Inn, head to
http://www.thewonderinn.co.uk
For all your mid-town slumbering needs, follow this link -
http://hattershostels.com/manchester-newton-street
And if you like drinking stuff go here!! -
http://www.manchesterbars.com/holdfast.htm