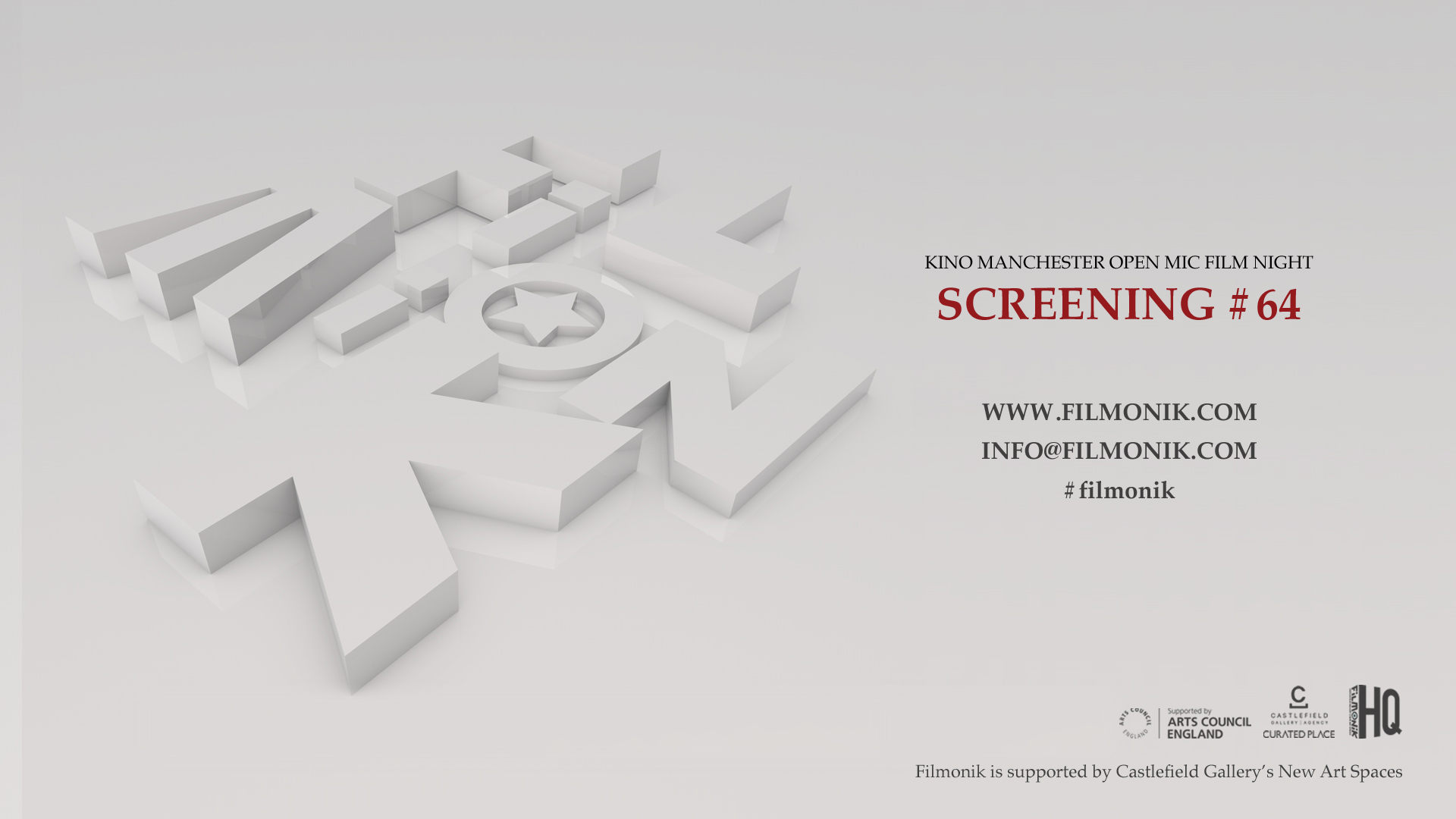 Announcing September's Filmonik Open Screening. Come along and join us at Filmonik HQ for our regular Open Screening film night.
Sunday 14th September, Filmonik HQ, 3rd Floor, New Art Spaces, Federation House, Federation Street, £5 entry donation, STUDENT DISCOUNTS, free entry for Open Screening films, 7.30pm till Late.
Films are picked from a hat, introduced by their creators, then screened for your consideration. None of the films that we screen are pre-screened, pre-judged, or booked in formally. Anything can happen - expect the unexpected.
If you would like to screen a film, head to the "
Screenings
" page at Filmonik.com for more information. Your film is your free pass to the screening. This is a hassle-free film screening event. We want as few obstacles as possible between your film and the projector, but take note of the open-screening rules and be sure to email us in advance and include the
open-screening end-slate
(via the event post at Filmonik.com).
Open screening end-slate available here
THIS EVENT IS ONLY OPEN TO PEOPLE AGED 18 AND OVER.
Please take note of the compression guidelines. In particular, compress the bitrate of your films to no more than 10,000Kbps - otherwise your film may not be screened!
For more information, visit
www.filmonik.com
or email info@filmonik.com.
Filmonik is supported by Castlefield Gallery's New Art Spaces. For more information visit
http://www.castlefieldgallery.co.uk/associates/newartspaces